In recent years, Vietnam has seen a remarkable increase in the number of international visitors. In this post, we will give you an overview on Vietnam visa which is called "Vietnam visa wiki" and application procedure for each type.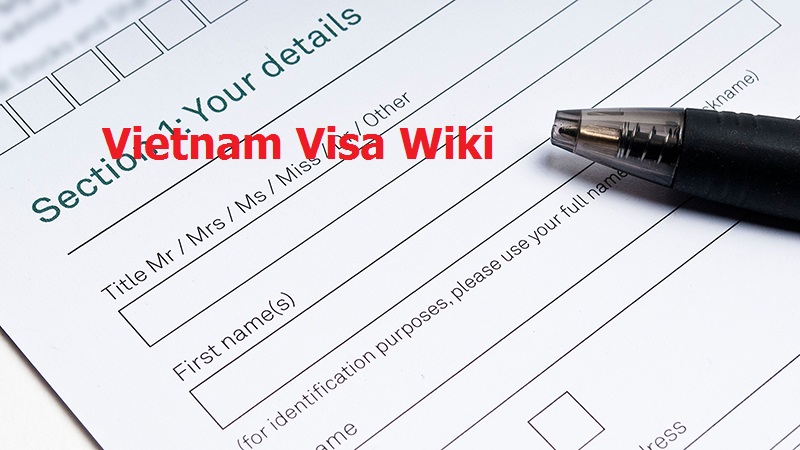 There are 3 ways to obtain a Vietnam visa consisting of:
visa at Vietnam Embassy/Consulate
Vietnam visa on arrival
Vietnam e-visa
1. EMBASSY VISA
Vietnam Embassy and Consulate is the only competent government authorized to grant visa abroad.
Travelers to Vietnam by any types of transportation: by land, air and sea
You need to pay the charges of visa stamping fee and other the current fees (such as visa approval arrangement fee, processing fee, shipping, handling and expedited services, etc. ). Please check out carefully Vietnam embassy visa fee to not be confused then.
Visit the nearest Vietnam Embassy and Consulate for your most convenience and submit required documents including original passports, completed application form and one passport sized photo of 4×6 cm. If the visa is approved, please get the visa already stick on original passport at the Embassy in person.
Varied depend on Embassy but the normal waiting time for processing visa application is around 1 week or 5 working days (shorter time can be arranged for additional fee)
2. VISA ON ARRIVAL
Legally like Visa at Embassy, VOA is issued by Vietnam Immigration Department, the issuing authority in Vietnam; therefore, Vietnam visa on arrival is totally legitimate. Furthermore, it is stated under Vietnam Immigration laws of Vietnam Ministry of Foreign Affairs. For your reference, read more information about Visa on arrival Vietnam in the Government's Decree No. 21/2001/ND-CP and a joint circular No. 04/2002/TTLT/BCA-BNG
All travelers to Vietnam by air
Visa Fee
Depending on your visa type (tourist or business visa). For the application of Vietnam visa on arrival, you need to pay 2 kinds of fee consisting service fee and stamping fee. For further information, pay a visit to https://www.vietnam-visa.com/vietnam-visa-fees/
How to apply
Well, tourists will not waste much time in applying Viet Nam visa because you only perform 3 steps which are summit application online, get an approval letter visa email and get visa stamped at arrival airport
2 working days or even quicker (2 to 4 working hours) to receive the visa approval letter
3. VIETNAM E-VISA known as Vietnam electronic visa
This type of visa issued to the foreigners by Vietnamese Immigration Department via electronic system which has been officially launched since February 1 2017
Citizens of 46 countries in the list https://www.vietnam-visa.com/vietnam-officially-launched-vietnam-e-visa-for-visitors-from-40-countries/
US 25$, in case your visa application is refused, there is a nonrefundable deposit
Step 1: Access to the link https://evisa.xuatnhapcanh.gov.vn/web/guest/trang-chu-ttdt and complete the form and attach it with photos of yourself and your passport page. Make the payment of the fee
Step 2:  a digital code will be provided to check the application progress and wait for 3 working days to know whether your Vietnam application is approved or not
In general, each type of visa application has its own pros and cons, so, it is dependable on your need to select 1 out of 3 options. However, if you plan to go by air, e-visa and VOA is clearly a better choice. Welcome to Vietnam!